Team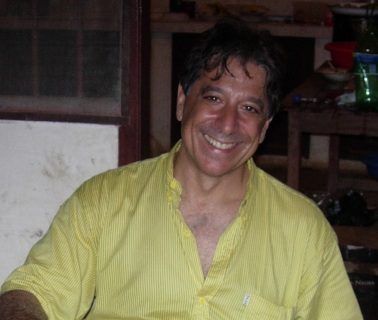 Hilly's research examines the evolution of the human life course. This work has at various times focused on food sharing, fertility decisions, parental investment, sex roles, subsistence behavior, intelligence, and life span.
His empirical work draws on fieldwork with a number of populations including the Ache (Paraguay), Mashco-Piro (Peru), Yora/Yaminahua (Peru), Machiguenga (Peru), and Xhosa (South Africa). Hilly's past work on fertility and parental investment has also drawn on a data collected from men living in Albuquerque, New Mexico.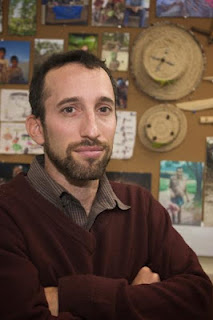 Mike's perspective is informed by human behavioral ecology and life history theory, which attempt to explain variation in behavior and physiological systems as adaptive solutions to competing demands of growth, development, maintenance and reproduction. His research focuses on:
(1) biodemography of human lifespan and aging with secondary focus on child development, intergenerational transfers and familial organization.
(2) social and economic behavior among foragers and forager-farmers. Mike is interested in ultimate and proximate explanations for the diversity of pro-social behaviors we find in small-scale, traditional populations, as well as in large-scale modern societies.
These interests have culminated in the Tsimane Life History and Health Project, funded by NIH/NIA and NSF since 2002. Mike has conducted fieldwork with two South American indigenous populations, the Ache of Paraguay and the Tsimane of Bolivia.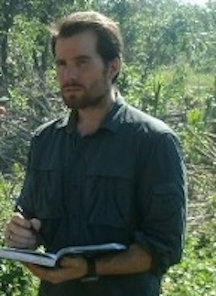 Ben's research focuses on how environmental conditions like parasites, pathogens, food availability, and social interactions impact human health. Taking an evolutionary life history perspective, he uses field and laboratory studies to understand variation in human endocrine systems, and how this influences chronic health conditions like benign prostatic hyperplasia, cardiovascular disease, and Alzheimer's dementia.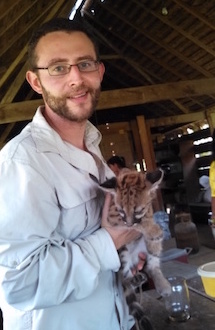 Jon's research explores how ecological and social factors affect variability in behavior, psychology, and physiology in small-scale societies. To address research questions, he uses principles from behavioral ecology and life history theory, which attempt to explain modern human variation as an adaptive response to trade-offs between investments in competing demands.

Dan Cummings (2021- )

Stephanie Koebele (2021-2022)

Raziel Davison (2017-2020)


Thomas Kraft (2017-2021)


Angela Garcia (2018-2021)

Amy Anderson

Jaclyn Thomas

Sarah Alami (UCSB, 2022)

Ed Seabright (UNM, 2022)

Dan Cummings (UNM, 2021)


Matt Schwartz (UNM, 2020)

Angela Garcia (UCSB, 2018)

Megan Costa (U. Pennsylvania, 2016)

Helen Davis (UNM, 2014)


Carolyn Hodges (UCSB, 2013)

Melanie Martin (UCSB, 2015)

Lisa McAllister (UCSB, 2016)


Anne Pisor (UCSB, 2016)


Eric Schniter (UCSB, 2009)


Jon Stieglitz (UNM, 2009)


Benjamin Trumble (Univ. of Washington, 2012)

Sarinnapha Vasunilashorn (USC, 2012)


Christopher von Rueden (UCSB, 2011)

Jeff Winking (UNM, 2005)


Gandhi Yetish (UNM, 2016)

Amanda Veile (UNM, 2011)


Annie Caldwell (UNM, 2013)


Paul Hooper (UNM, 2011)

Allen Gillespie

Sara Mulville

Eric Fuerstenberg

Emily Miner
Karen Arce Ardaya

John Aguilar Garcia

Richard Apaza Pomo

Daniela Ayllon Yanez

Boris Bani Cuata

Juana Bani Cuata

Alberto Cari Ista

Arnulfo Cari Ista

Adalid Cayuba Claros

Emiliana Cayuba Claros

Feliciano Cayuba Claros

Edhit Cortez Linares

Vicente Cuata Tayo

Daniel Eid Rodriguez

Miguel Erick Montecinos

Ofelia Foronda

Maguin Gutierrez Cayuba

Erwin Gutierrez Cayuba

Gabriela Kathya Laura

Marino Lero Vie

Nevenka López Ustariz

Alfredo Maito Nosa

Alberto Maito Tayo

Ivan Maldonando Suarez

Carmen Mavis Ardaya

Miguel Mayer Vie

Roberta Mendez

Henry David Morón Encinas

Freddy Nate Tayo

Raul Quispe Gutierrez

Yaneth Rodriguez

Ruben Tayo Quete

Casimiro Tayo Sanchez

Nelson Tayo Sanchez

Ivette Vargas Carballo

Daniel Vie

Basilio Vie Tayo

Ramon Vie Tayo

Nohemi Zabala Crespo

Jesus Bani Cuata

Juan Copajira Adrian

Victor Hugo Fernandez

Carlos Cuellar Pacamia

Raul Roldan Acosta

Favio Salazar Zeballos

Genaro Roca Moye

Mariena Maito Moye

Lorgio Canchi Tayo

Agustina Bani Cuata

Maria Maito Chita

Leonarda Maito Moye

Ariel Mendez Valencia

Jorge Cuata

Alfredo Zelada Supa

Jose "Chivo" Apo Lero

Veronica Flores Huari

Anita Ariagne Vasquez Libera

Marcos Renard Vasquez Libera

Julio Cesar Parada Garcia
Elvira Vaca Garcia

Cesar Parada Aguirre

Alberto Vie Lero

Calep Limbert Hista Tayo

Ervin Gutierrez Cayuba

Ruben Mosua Roca

Maria Dyersin Lero Cary

Bernabe Nate Añez

Neisa Durbano Hista

David Negrete Cano

Chris Rowan

Linda & Jim Sutherland


Kari North


Steve Horvath


Randy Thompson

Jagat Narula

Wendy Mack

Amanda Lea